785 Southwestern Drive
El Paso, TX 79912
(915) 584-4024
www.burnhamwood.org
Dear parents and students,
I would like to introduce myself and welcome you to the Da Vinci guitar program. I am Maestro Carlos Guillermo García. I have been playing guitar for over 30 years. I have studied classical and flamenco guitar in Granada Spain for 15 years where I have received my degree and certification in these areas. I am delighted to offer all my experience, skills and understanding of guitar to you. I welcome all students both new and returning with the warmest and most honorable degree of care for developing their greatest talent and insight in one of the life's greatest joys, music.
In guitar class we will learn to play songs and studies using the classical guitar technique. Students will learn to play guitar using musical notation, guitar tablature, and chord charts.
Please feel free to contact me for any questions or concerns as I also invite parents, family and friends to our concerts inside the Da Vinci auditorium. I extend an open invitation for everyone to see our amazing guitarists perform.
Thank you kindly,
Carlos Guillermo García
Conference period: 2:30 pm. – 3:30 pm. Monday thru Friday
Guitar Club/ Tutoring Mondays - Tuesdays
3:30 pm – 4:30 pm
Email:
cgarcia@burnhamwood.org
Why Music?
Music is a Science
Music is Mathematical
Music is a Foreign Language
Music is History
Music is Physical Education
Music develops insight and demands research
Music is all of these things, but most of all,
Music is Art.
That is why we teach, music;
Not because we expect you to major in music
Not because we expect you to play or sing all your life…
But so you will be human
So you will recognize beauty
So you will be closer to an infinite beyond this world
So you will have something to cling to
So you will have more love, more compassion, more gentleness, and more good
In short, more Life
Guitar Program
Guitar fundamentals
basic knowledge, technique, symbols and music for guitar playing.
Guitar knowledge
Anatomy of the guitar
Strings of the guitar
Tablature and music notation
Chord chart symbols
Right/Left hand technique
Use of letters, numbers and symbols to identify right/left hand usage for playing


Guitar Music
studies and exercises creativity and musical visualization
Chords, scales, and arpeggios
exercises and studies involving scales, chords, and arpeggios
Major and Minor concepts
Understanding melody and harmony
Keys and chord progression
Capo (bar, cejilla)
Voice and melody accompaniment
Songs and studies
Genres, and playing styles
Song preparation and memorization


Guitar Performance
preparation for concert and recital
Solo performance
2 songs/studies
Duet or group performance
3 songs/studies
Students are required to prepare studies, songs, and performances in order to maintain active participation and develop their guitar skills. Guitar SuppliesStudents will need:
A guitar, preferably a six string classical or nylon string guitar.
Nylon strings are easier on the fingers and don't break as easy as steel strings.
Guitars may be rented from the school. A rental fee of $60.00 per semester is required in advance.


Extra guitar strings or guitar picks. A basic set of six guitar strings can cost $5.00 - $10.00 depending on the brand. Individual strings can cost anywhere from $1.00 - $1.50 a string.
Guitar picks can vary in price anywhere from 25 – 50 cents each or more. Students should have an extra set of strings in case any of them break.


A black folder to keep student copies of sheet or tablature music and a pencil for assignments.
Seating arrangement
The teacher will seat students based on their level of skill for proper teaching conditions. The teacher may change seating at any time throughout the year. Seating order will be arranged during the 2nd and 3rd week of school.
Grades and Tests
Students will receive at least 2 grades per week and are expected to know their music, songs, or studies assigned to them. They may be asked to play for the class at any time as part of their daily grade.
Concert performance is strongly encouraged but not obligatory. All students must prepare concert songs regardless of concert participation. Students not performing in the concerts will perform for the class.
Students who cannot play their music will not be allowed to perform at the Da Vinci concerts.
Daily grades are based upon active guitar participation classified by Latin musical terms. For example:
Active participation (Allegro) – 100 points
Good participation (Andante) – 90 points
Minimal participation (Largo) – 80 points
Poor participation (Lento) - 70 points
No guitar - 69 points (F)
Students are required to develop in musical knowledge, technique, studies, and songs.
Participation in these four areas will determine the daily grade.
Overall six weeks grade is based on: Daily work 50% Tests 40% Benchmark 10% Total = 100%
Guitar Class Auditorium Rules
:
During school hours guitars must be placed in the auditorium in the correct guitar section and taken home daily for practice. Daily practice should be 15 – 30 minutes.*
Quietly line up outside of the auditorium before bell rings. Confirm proper dress code.
Absolutely NO disruptive behavior, running, wandering, standing around, playing with music stands or lying on chairs. Stage, piano, sound booth and back storage room is OFF limits.
No food, candy, drinks, cell phones, digital technologies or fidget spinners in the auditorium.
Enter the auditorium and place backpack in the backpack section. Sit in your assigned seat and do not get up without permission.
Do not talk or take out your guitar until lesson is explained.
Do not write on music that is on the music stand. You may write on your music copies.
Teacher will call you individually to take out your guitar. Absolutely no guitar sharing.
Students must have their own guitar for guitar class or they will receive a 69 (F) for the day if they come to class with no guitar.
5 minutes before bell rings students will put away their guitars and quietly stand in line.
*
Guitars will no longer be allowed storage after school hours even if you have one at home
Practice and remember your Core Values at ALL times: RESPECT RESPONSIBILITY QUALITY OF SELF AND QUALITY OF WORK
Failure to follow these rules will result in any or all of the following:
Verbal warning. Only one warning will be given.
Removal from guitar playing and seated in the 5 minute time out chair/table.
Discipline ticket or S.R.P. (self reflection plan). Parents will be notified.
Each discipline issue will be logged and may result in a parent/teacher conference.
---
Powered by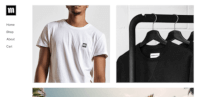 Create your own unique website with customizable templates.
Photo used under Creative Commons from kainet